STANDARDS
QUALITY IS THE FABRIC OF OUR BUSINESS
We are constantly outdoing ourselves—we believe each project is a platform for improvement.
We begin each project with a detailed risk assessment so we can clear roadblocks before they arise, and in doing so our team can uncover ways to elevate your concept. This type of partnership we gain with our clients is thanks to training our employees beyond the industry standard so they can gain highly specialized knowledge. We have added in quality checks at every point so we're certain the fabrication we deliver to you is ready to make an impact in your
industry.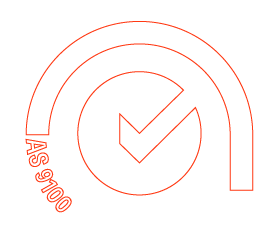 CERTIFIED QUALITY
We are certified in accordance with ISO 9001:2015/AS9100D for custom fabrication, welding, and machining for the Commercial, Aerospace, Defense, and Space Industries. This Quality Management Standard (QMS) is designed to meet stringent, complex, and unique demands of the Commercial, Aerospace, and Defense industries. The purpose of obtaining the ISO 9001:2015 Certification is to assure you that Dynamic Fabrication can and will provide quality products and services every time. Our audit grades prove it.
This is our legacy—it's deeply personal for us to put only our best work out there.