SERVICES
Tooling Fabrication
Inventive and effective tools are the groundwork of our business and yours. Our engineering strengths stand out when we fabricate a precise tool so your valuable part can be replicated on your timeline.
We specialize in aluminum, stainless steel, tool steel, and exotic metal tooling fabrication. We fabricate tooling for aerospace, defense, and R&D needs. We subcontract to many companies including major aerospace, government, and defense contractors, and hold essential certifications for each industry. 
Typical tooling we produce includes: Bond Fixtures, Check Fixtures, Drill Fixtures, Assembly Fixtures, Test Fixtures, Masters, Gauges, Molds, and Ground Support Equipment.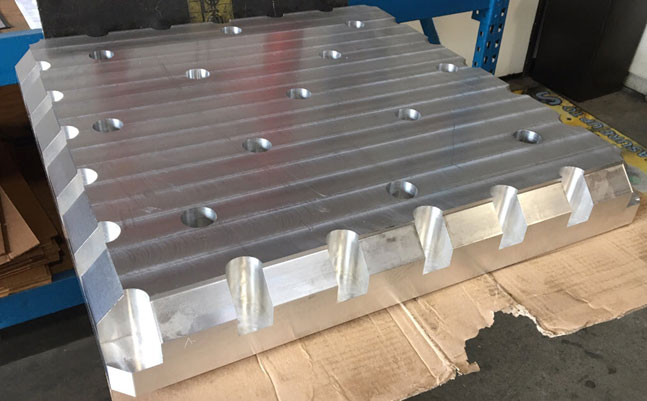 Vibration Fixtures

Requirements: CNC Mill and CMM Inspect
Material: 6061-T6 Aluminum
Fabrication Software: Solidworks, Mastercam, PC-DMIS
Fabrication Processes: CNC Milling, CMM