EQUIPMENT
SUPPORT
When calculating the performance of a plane, satellite, or rocket, we know accuracy at the decimal point makes the difference between fulfilling a mission and going back to the drawing board. We work with industries where each part has to be highly controlled, which is why we take accuracy seriously. We have the equipment necessary to reach those goals.
EQUIPMENT ON SITE
3 Ton Jib Cranes
6,000 Fork Lifts
16 Ft Box Truck
F150 Pick up
FEATURED EQUIPMENT:
PEDESTAL CRANE WITH ELECTRICAL CHAIN HOIST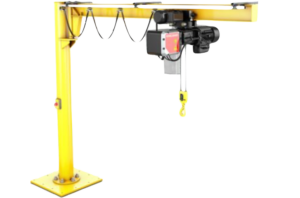 • MFG: Kone Crane
• Spans: 16 feet
• Rated at 6,000 lbs.